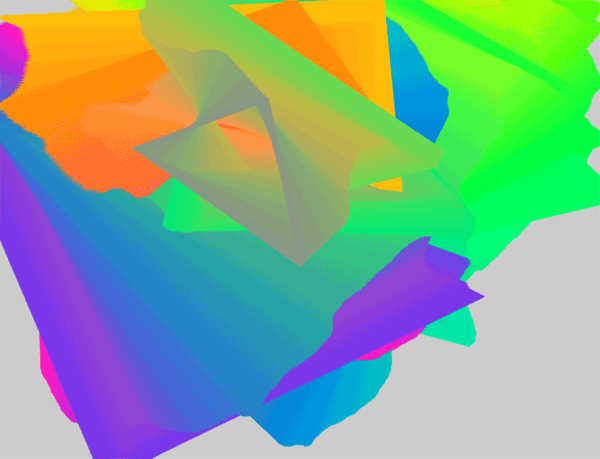 The Adventure of Scratch the Cat: This adventure story is created in Scratch> and Click Here to watch the whole story. The rain was created by cloning the drops.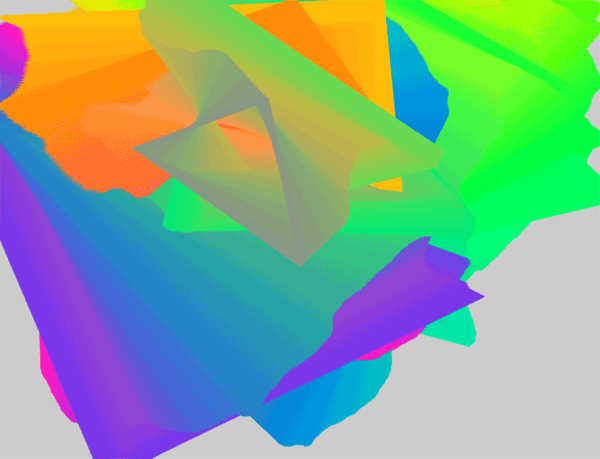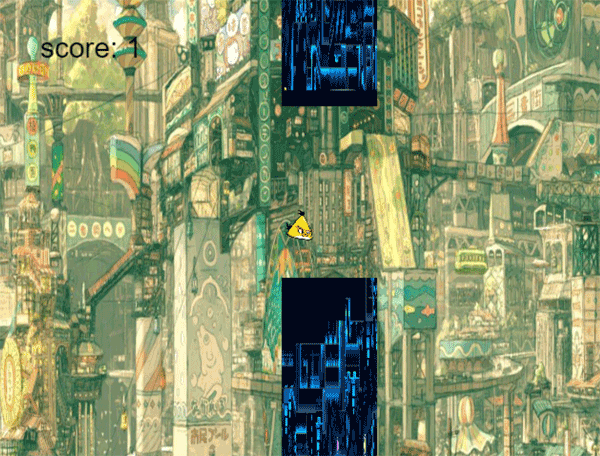 Spaceship Shooting Games created in Scratch: The balls are created by cloning, and it also involves collision detection and movements.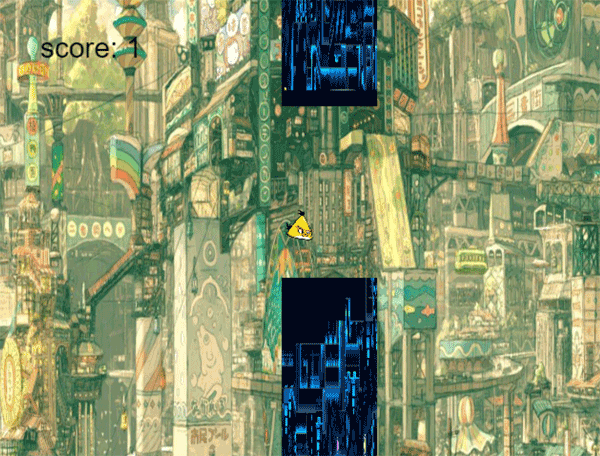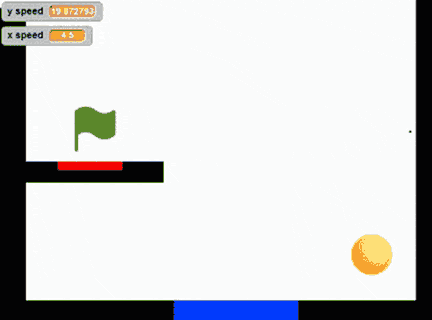 Bouncing Ball Game in Scratch: Ball can be controlled by the arrow keys. The ball bounces higher when it hits the blue strip and lower when it hits the red.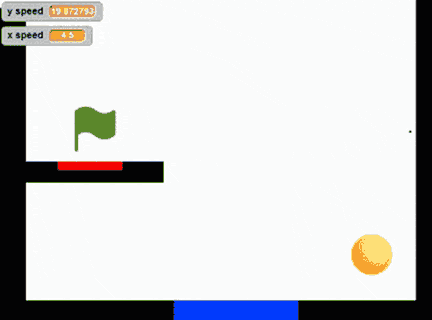 Maze created in Scratch: The game aims for the cat to get the ball, so it can move on to the next level.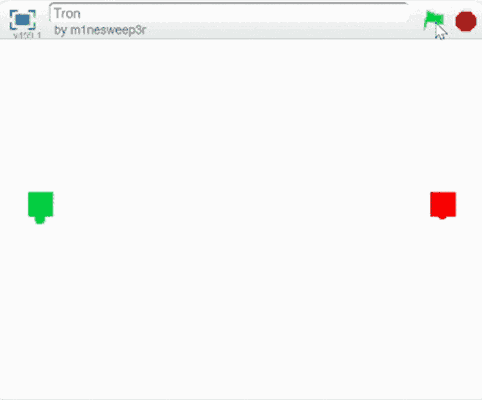 Tron Game created in Scratch: This two player game is like snake, where you lose if you hit the edges, yourself line, or the opponent.