FUN1b - Experiment with Coding
[CORE 1b]
Full Course
$936 USD
Before any discounts or coupons
for 18 hours and additional live student help hours
Class Package
Class Project(s)
Students will build, test, and publish their own game in KTBlocks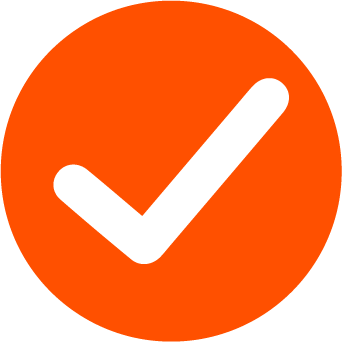 Our Proprietary In-Browser Coding Platform.
The KTBYTE team developed the KTCoder™ with our students in mind! Most coding classes require software downloads, which is difficult and a hassle for young students. Our platform supports Processing (Java), Python, C++, KTBlocks, HTML/CSS, and a bunch of libraries (like
Soundcipher
and
Fisica
!). This revolutionary all-in-one coding platform supports our interactive online classes, our specialized curriculum, and (most importantly) our student's passion for learning.
Live Student Help Hours with Teaching Assistants
Office hours are led by our highly qualified teaching assistants. It is an easy and free way to get immediate feedback on your code. Our homework is difficult - office hours can help you overcome obstacles and develop a stronger understanding of the material!
Student Progress Report
KTBYTE will e-mail parents with behavior and grade progess reports.
Class Description:
[CORE 1b] teaches students computer science through block-based programming as they improve typing. Through the KTBlocks platform, student may choose between learning Java, Python or C++. After about 1 year of our course progression students will be coding at a high school level, and typically reach college level after 3-4 years. This course consists of 18 class sessions including a final project. Although students receive graded homework, most don't need to attend our our student help hours for help.
Prerequisites:
[CORE 1a], or permission of instructor. Proficiency in arithmetic and basic computer usage
Related Classes
Sample Projects
These are examples of projects that students create as they grow their skills in [CORE 1b]
Syllabus
We're going to recap some basic color and shapes by exploring the different flags of the world and making our own!
We've gotten used to using RGB to mix and make different colors, but today we're going to explore a new way to choose color and turn it into a color matching game!
We're taking a dive into the world of cryptography! Learn how the Roman couriers hid information, learn to decode their secret messages, and send some of your own!
Today we'll learn to make a classic card game where we try to get as close as we can to 21. We'll learn about probability, and how the game is unfairly bias to let the dealer win more often.
Rotation can make some really interesting designs with just a little bit of work. But taking and rotating an image, today we'll make some spectacular spiral art!
Today we're making our own kind of "Where's Waldo" hide and seek game. How well can you hide your object?
Today we'll be introduced to how to keep track of lists in code. These can be super useful and let us make some really cool projects!
Using what we learned about adding things to a list, today we'll be making lists of words of different parts of speech to make our own Mad Lib generator.
Adding and multiplying are important things to know in math so today we're going to use code to help visualize what they do.
Today, we will be participating in the global computation challenge known as the "Bebras Challenge". Students will be tasked with solving computation problems at various skill levels.
Today we'll be doing a recap on all the different variables we've learned about and put it all together to make our own custom Pokemon card!
Platform games or "platformers" have been around since the earliest days of video games! Today we'll learn how to use Sprites to create a game where the goal is to stay on the platforms for as long as possible.
Today we'll use what we learned about lists and use it to compose our own music using code!
Our last few classes are going to be all about working on making final project that you get to choose and make yourself! Today we'll be brainstorming and coming up with project examples as a class to give us a pool of ideas to pick from.
Class time will be dedicated to working on your final projects.
Final Project and Presentations
In our last class, we'll wrap up last minute fixes to our projects, show of our creations to the class, and have some fun trying each others projects.
We're planning our next semester. Please check back in May for Summer classes.
In the meantime, click here to submit your time request.
Spring Semester: Once Per Week
20230201FUN1bWed0530pm
3 spots left!
Wednesday Feb 1 - June 14
5:30 PM - 6:30 PM ET
17 out of 18 lessons left
Online
Main Teacher:
Jennifer Ravasia**
$884/session
New Price With Coupon:
$----
20230203FUN1bFri0730pm
2 spots left!
Friday Feb 3 - June 16
7:30 PM - 8:30 PM ET
17 out of 18 lessons left
Online
Main Teacher:
Jiawen (Carmen) Zhang**
$884/session
New Price With Coupon:
$----
20230204FUN1bSat0730pm
Saturday Feb 4 - June 17
7:30 PM - 8:30 PM ET
17 out of 18 lessons left
Online
Main Teacher:
Jessica Wang**
$884/session
New Price With Coupon:
$----
20230205FUN1bSun0415pm
3 spots left!
Sunday Feb 5 - June 18
4:15 PM - 5:15 PM ET
17 out of 18 lessons left
Online
$884/session
New Price With Coupon:
$----
* Student Help Hours Included. See time on the bottom of website.
** Instructors currently scheduled are not guaranteed and could change at KTBYTE's discretion
These times don't work for you?
Your student's availabilities in Eastern Time
* Press the plus button to add more availabilities.
OR