Double Pendulum Simulation: Mathimatically named "Chaos".
Centipede: When shot, the circles on the centipede turns into squares, which becomes barriers.
Fern Stepped: A demo of the topic Recursions.
Mine Sweeper:Demo of the Algorithm: Flood Fill
Gradient Fill: Demo of the Algorithm: Flood Fill. The red dots define certain areas, so when it floods, those areas become the starting points for the color flood.
Merge Sort Algorithm Demo: The rectangles are sorted by height using the algorithm.
Linked List: Demo of data structure called Link List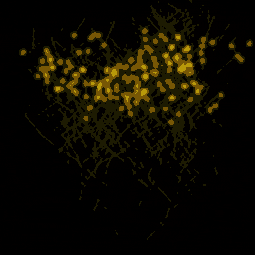 Electric Tree: Graph Search Demo The further away from the root, the greater the color shift.